Warmly welcome Ghana customer S to visit MESCO STEEL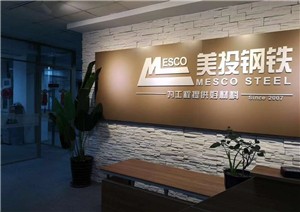 Warmly welcome Ghana customer S to visit MESCO STEEL
This is the seventh year for our cooperation,We are not only business partners but also friends.
In the 5 days,we have a good traveling in Dalian-The most beautiful coastal city in Northeast China.He said we are the only company can make him feel comfortable and safe,never cheat him.We are proud and many thanks for his trust and hope our friendship be forever and win together!
If you are interesting in steel industry,welcome to MESCO STEEL for visiting.
Never disparage opponent ,never devalue peers,never hurt clients.
Do better products and do better service!
Let the admiration of the opponent, let the peers recognize and satisfy the customers!
MESCO STEEL: Provide good materials for customers!
Website: www.mescosteel.com.cn
Email: mesco_04@aliyun.com
mescosteel@aliyun.com
Main products: #PrepaintedGalvanizedSteel #PrepainedGalvalumSteel#GalvanizedSteel #GalvalumSteel #ZnAlMgalloys #Galfan #SteelPipe#ColdRolledSteel #AluminiumSteel
12 years, 46 countries, 400+clientsers!