We took two pieces samples of PPGI from big-end brand and mid-end band respectively.
The two samples were tested together with the powder coated steel.As shown below,the paint coating surface from high-end brand was faded and foamed seriously.
The paint coating surface from mid-end brand was faded and even peeled off.This caesd the substrate material was exposed and corroded.
While the surface of powder coating steel was basically unaffected.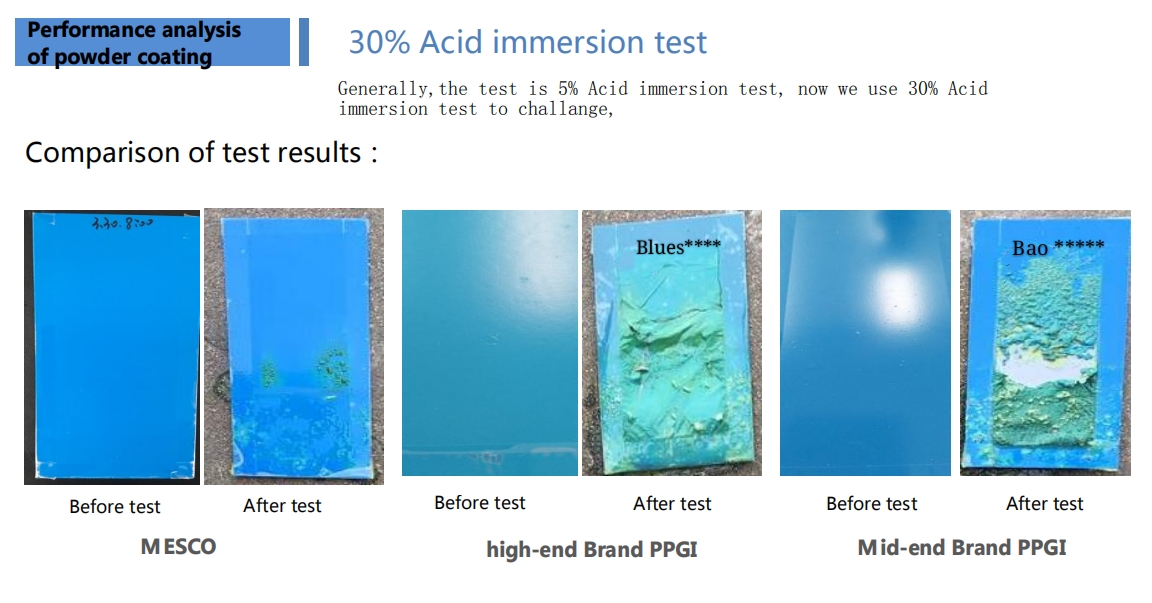 Why is the surface of powder coating steel basically unaffected?
The reason should be attributed to the excellent compactness of powder paint.

When the coating surface was observed under high power microscope, there were many holes on the surface of PPGI, while the surface of the powder coated steel was smooth.This avoids the penetration of water molecules, oxygen and corrosive substances from the paint coating in the air.


We can provide forming and slitting service according to clients's requests.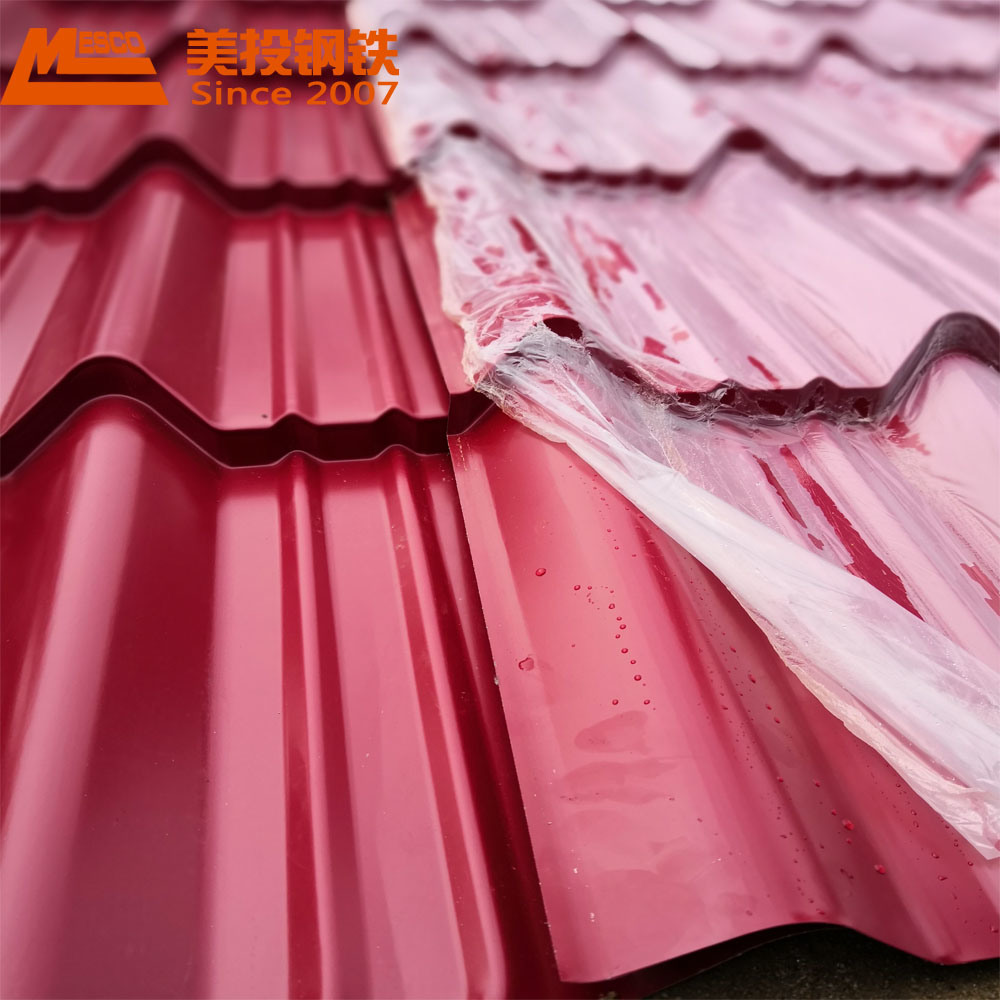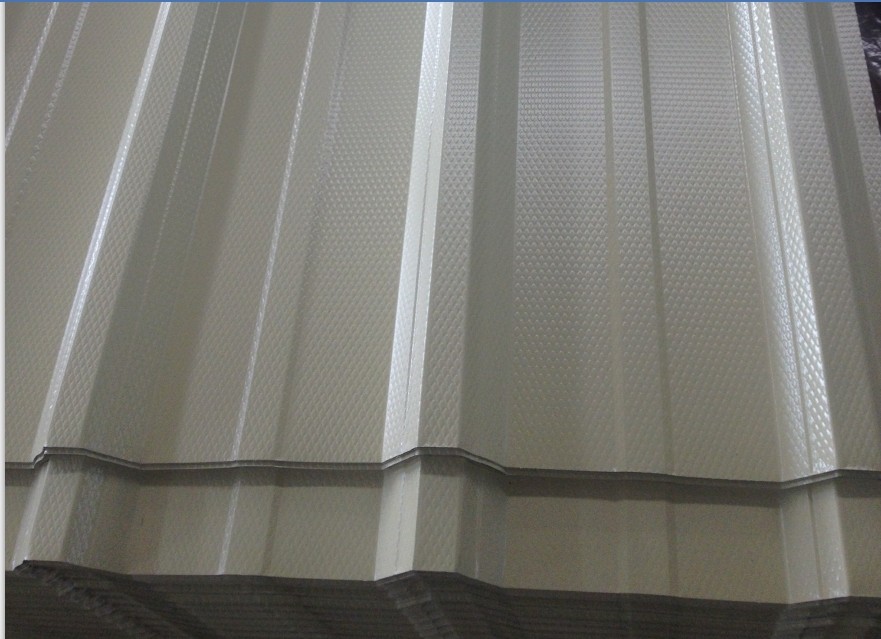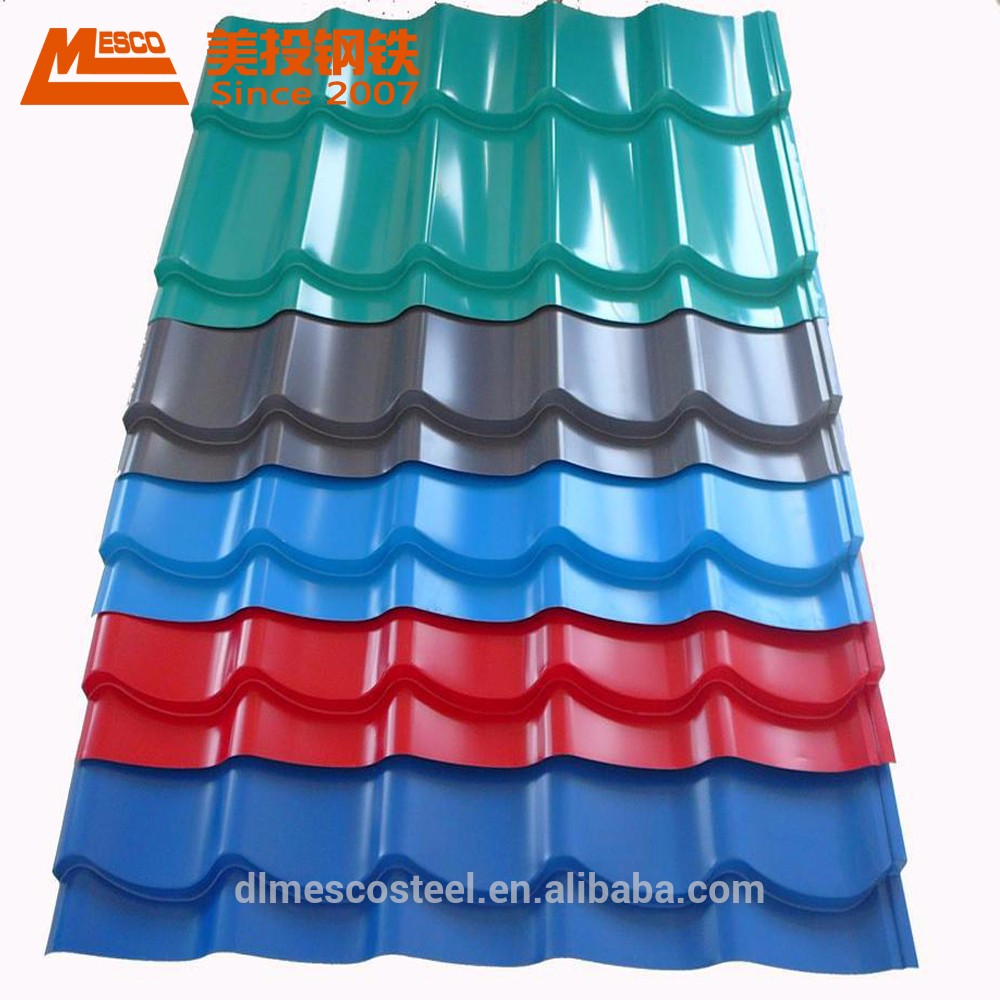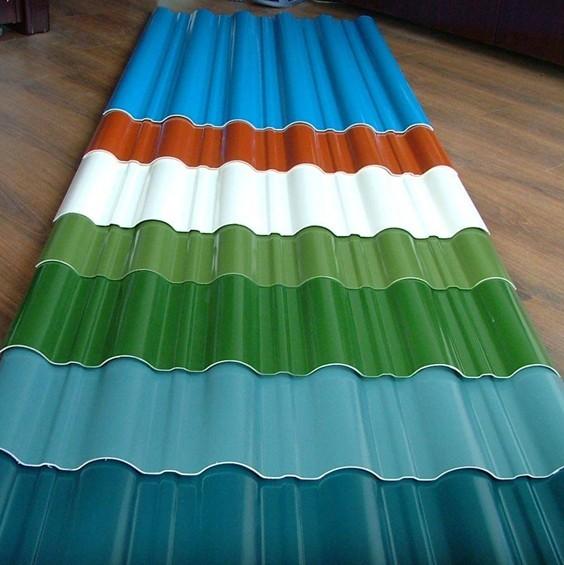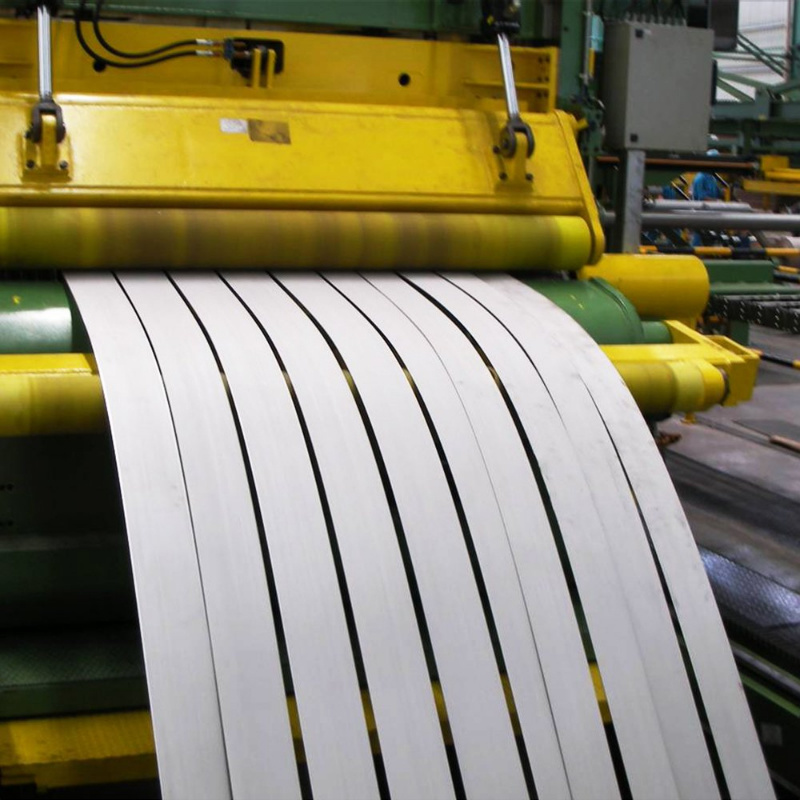 Slitting width:Min 5mm
Company profile
As the sponsor, we held the largest steel structure industry conference in north of China last year.
MESCO STEEL is the biggest coating steel supplier in northeast of China.
Till now,the products have been exported to following 47 countries and regions:Russia, Ukraine, Uzbekistan, Turkey, Canada, Romania, Estonia, Spain, Sweden, South Africa, Gana, Angola, Brazil, Chile etc.
On the base of the advantage of rich resource, MESCO has become the regular supplier of raw material of many Global Enterprises, such as Sanyo Japan, Iris Japan, SK Steel Korea, Bluescope, Sicom, etc. Meanwhile it is the supplier or raw material of many large projects in China. The quality and service is highly approved by the clients.
Hi~This is Christine.
Warmly welcome you to contact me!